Swans Commentary » swans.com
December 15, 2008
---
Future World
J.L. Borges,
Sigur Rós,
G. Monte
by Guido Monte
Multilingual Poetry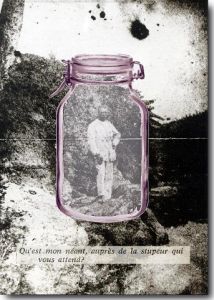 Silenzio Stupore
© 2008 Giuseppe Zimmardi
(Swans - December 15, 2008)
mondo world monde welt mundo
eres musica, firmamentos, palacios, rios, angeles
you're music, universes, palaces, rivers, angels
rosa profunda illimitada, intima
deep unlimited innermost rose
rêve sonho droom sogno
sem vi smdum saman vi
we once had a dream
but at last, at the dream doors
The author thanks Tonya Puleo.

photo: Silenzio Stupore (2008), by Giuseppe Zimmardi.
· · · · · ·
Please help our work by making a financial contribution to Swans.
· · · · · ·