Swans Commentary » swans.com
December 1, 2008
---
Vie Mystérieuse
Euripides,
P. Handke,
F. Dostoevskij
by Guido Monte
Multilingual Poetry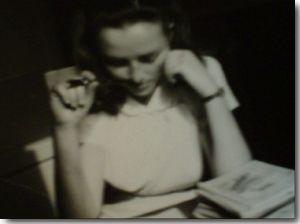 Vecchi Tempi
© 2008 Guido Monte
(Swans - December 1, 2008)
Ham saha, moi aussi de ma fenêtre
j'attends, I'm awaiting for my
son smeshnovo sheloveka, dream of ridiculous man
songe d'un homme risible
desde aquel fondo de infinidad che è ogni vita,
inside my deep infinite that's every life
Colours of the stones.
Pebbles in the river's bed.
Table cloth in the open air.
Anrufung der Welt...
who knows
if life is death
or death is life?
perhaps you'll know
The author thanks Marie Philippart, for her Russian (into Latin translittered characters) and French version of Dostoevskij's words. Carl Orff 's verse from De temporum fine comoedia (1973).

photo: Vecchi Tempi (2008), by Guido Monte.
· · · · · ·
Please help our work by making a financial contribution to Swans.
· · · · · ·