Swans Commentary » swans.com
November 7, 2011
---
Tartar Legend
In Memory of Dino Buzzati
by Guido Monte
Multilingual Poetry
Translation by Vitalba Scibilia (English) and Francesca Saieva (French)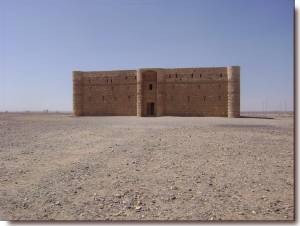 caravanserai
© 2010 Guido Monte
(Swans - November 7, 2011)
après le gel des souffrances voilà l'univers,
le lieu où la longue attente commence,
the universe is the place where now,
after the frost and punishments,
a long awaiting starts.
my journey has no way back;
c'est la glace que je ne veux plus regarder.

i am the prototype of human beings,
of men-women who are going
towards the predestined judgment,
le prototype d'une humanité d'hommes et de femmes
condamnés par la destinée,
and abandoning the mother of the sleep
against the time escape.
an ancient place,
waste and void, dark walls
in the yellow line of a prison
where i am expecting the great incident
which will redeem my existence,
qui va racheter mon existence.

the sound of a clog, and my past shadow
seriously stares at me, before shaking hands.
i am about to become the shadow of someone else,
me too, and i will get to him exactly the same.
and now my shadow is chatting about this and that...
old dead frontiers,
vaste désert tartare incompréhensible,
the tartar legend. après la forteresse, le vide;
les corbeaux au-dessus de sommets élevés,
devant le désert de pierre du pays du Nord.
after the prison is the emptiness of crows
in front of high mountains faraway,
the desert of stones in the kingdom of nothing.

no one has entered that nothing.

no solitude is enough,
i feel abandoned by the entire world,
while some water drops
are keeping me company.
the tank is not working, a water drop
stops me from running into the sleep,
ensuite je vois un cheval, le long
de la route blanche.
je m'endors.
picture: caravanserai by Guido Monte (2010).

To learn more about Dino Buzzati, the author of the famous novel Il deserto dei Tartari ("The Tartar Steppe"), see http://en.wikipedia.org/wiki/Dino_Buzzati
· · · · · ·
Care about Guido's work? Then please consider a donation. Thank you.
· · · · · ·
Legalese
Feel free to insert a link to this work on your Web site or to disseminate its URL on your favorite lists, quoting the first paragraph or providing a summary. However, DO NOT steal, scavenge, or repost this work on the Web or any electronic media. Inlining, mirroring, and framing are expressly prohibited. Pulp re-publishing is welcome -- please contact the publisher. This material is copyrighted, © Guido Monte 2011. All rights reserved.
Have your say
Do you wish to share your opinion? We invite your comments. E-mail the Editor. Please include your full name, address and phone number (the city, state/country where you reside is paramount information). When/if we publish your opinion we will only include your name, city, state, and country.
About the Author
Guido Monte on Swans (with bio). Also, please check Guido's entry on Wikipedia. (back)
· · · · · ·