Swans Commentary » swans.com
January 17, 2011
---
Testigos son las estrellas (lament of a prisoner n.3)
by Claudine Giovannoni & Guido Monte
Multilingual Poetry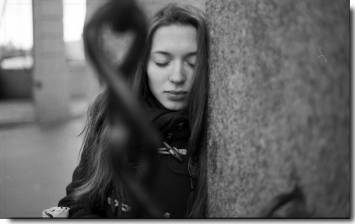 MI
© 2010 by Sophie Sherova
(Swans - January 17, 2011)
i'm always in prison, ein nichts, but my mind is now
at far away stars, a uma pessoa na beira do mar,
but suddenly the river of the time,
mto ya muda, o rio do tempo, hits me,
and i realize that i won't be able
to arrive alive to the big chance of my life.
many years will go by, just a few through
the mountains, but too many through a man's life.
but how to resist to the thought
that the clue moment still has to come?
mas como se faz para resistir ao pensamento
que o momento decisivo ainda esteja por acontecer?

now i'm sitting alone on a chair, nighttime. ni usiku...
but all of a sudden, no quarto coberto de escuridão,
i go close to the window,
to look at the stars again, and i smile,
i do smile, tenderly to the death
that one day will come,
that's my last possible way of life,
now that all has disappeared as fog
sasa kila kitu kimetokomea kama ukungu
agora que tudo esvaece como névoa.
Comment by Francesca Saieva: Au fond d'une boîte seulement un temps de sable. Barrières effondrées au flux des souvenirs tels que les papillons de nuit qui frappent aux fenêtres (Hikmet). Et dans l'obscurité la même chaise longue d'autrefois et les livres entassés, piliers aux pensées engourdies de la mort. Mais cette nuit le froid n'a pas oublié l'haleine de la mer. Et ici il demeure tout ce qui ne s'est pas encore arrêté, maintenant que les étoiles, larmes bienfaisantes, ont dissipé le brouillard et toutes les saisons de la vie sont revenues dans cette chambre (Hikmet).

Monte's verses translated into English by Silvia Dello Russo (and his words retranslated into Kiswahili by Antonella Catania and into Portuguese by Graciela Muller Pozzebon).

Claudine Giovannoni calls herself a "World citizen." Crossing the boundaries of the Earth, Water, and Air, she lives experiences that touch her soul bringing her to publish her writings. Her novels are in Italian: Il Kumihimo del Sole, 2005 - Nebbie nella Brughiera, 2007 - Il Cristallo della Pace, 2010 (Seneca Edizioni, Torino). She is a dreamer and an idealist, and lives in Switzerland, where she shares with her family the love for Nature with the greatest respect and veneration.

Sophie Sherova is a Russian photographer. About her, see:
http://www.flickr.com/photos/sophie_sherova/, and her "fotoracconto."

Silvia Dello Russo was born in Parma, Italy. In 1997 she started an innovative study on mitteleuropean languages at the University college of London, especially on a translation of the Etymlanguage of Arno Schmidt in Zettels Traum. She ended her studies with the publication of her works in Power of words (ed. universitaria indip., 2000), a multilingual discussion of the ontological value of words in terms of mathematical and philosophical concept, by extending the function of languages beyond a transparent medium with her conception that languages are anthropocentric.

Picture: MI (2010), by Sophie Sherova.
· · · · · ·
Care about Guido's work? Then please consider a donation. Thank you.
· · · · · ·
Legalese
Feel free to insert a link to this work on your Web site or to disseminate its URL on your favorite lists, quoting the first paragraph or providing a summary. However, DO NOT steal, scavenge, or repost this work on the Web or any electronic media. Inlining, mirroring, and framing are expressly prohibited. Pulp re-publishing is welcome -- please contact the publisher. This material is copyrighted, © Guido Monte 2011. All rights reserved.
Have your say
Do you wish to share your opinion? We invite your comments. E-mail the Editor. Please include your full name, address and phone number (the city, state/country where you reside is paramount information). When/if we publish your opinion we will only include your name, city, state, and country.
About the Author
Guido Monte on Swans (with bio). Also, please check Guido's entry on Wikipedia. (back)
· · · · · ·